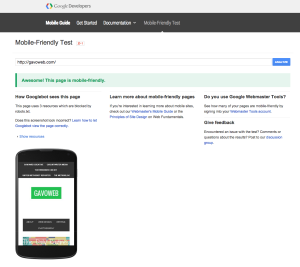 When I was studying early childhood in college years it was always fun to try and chronicle the ever changing rules to any game set forth by 4 & 5-year-olds. They had an open set of rules that made the game fun and allowed for some real strategy to win. However, usually as that particular child didn't win or got frustrated when others did not play how they thought they should, the rules started to change and become more refined and specific. Such is the life of working in the world of internet marketing and social media.
I have been cautioning my clients to not put huge stock into the social platforms for their businesses, in part because they do not control what is presented in those platforms. Facebook especially has chosen what your 'fans' or 'likes' get to see based on their algorithm, third party posts, and whether or not you want to pay them (the third part being a big reason). So what you counted on and worked for (that social reach) went away overnight (literally) because of Facebook's algorithm change. Google had us chasing this "google authorship" stuff last year only to kill that off in the fall. Good times!
Google, will be tossing out a new algorithm change on the 21st. Now, Google's change is not something that is inherently harmful to your business and website unless you are not up to date and compliant with the changes.
So what are some of the changes to Google?
Well, no one really knows. Just as if you met someone who works at Google, the algorithm isn't painted on the walls of the office space so that everyone can know. Call it their trade secret that they are keeping close to the vest till the 21st.
The one thing we do seem to know is that your website is going to start ranking worse if the website is not mobile ready. If you have a website that is mobile responsive or as a mobile app then Google is going to start to rank your site more favorably than a website that ranked higher than you before but is not mobile.
So How Do You Go About Fixing Your Website?
Check to see what your site does in the mobile platform. You can use Google's own "Mobile Friendly Test" page to determine if your site passes the test. This is a pass or fails grade. You either get the pass or the fail. Unlike some SEO techniques, you can't get partial credit for this one.
If you pass the test, great, you probably have a decent web designer (like me) who has planned for this mobile friendly trend.
If you fail, you can go a few routes to help yourself out.

If you happen to operate a WordPress based website then you can activate the Jetpack mobile plugin. It works, but it leaves a ton to be desired for overall branding of your website. However, if this is all you can get done before the 21st, then do that.
Update your website to be mobile responsive. Mobile responsive is not some new technology. It is actually pretty basic old school technology. Instead of using fixed width and height areas (like you did on a website of the early 2000's) you are using percentages to get a website that adapts to the sizes of the screen. A fixed width site worked great when you could predict with almost certainty that someone was visiting your site on a computer screen. Today, close to 50% of a websites visitors can be mobile browsers. If you are on a WordPress, Drupal, or other open source web platform then pick up a 'responsive' theme to implement in a new site design.
Go the way of a mobile website. You can create a whole new website that will direct someone to a website dedicated to mobile viewers. I find these helpful if you know that mobile views have a limited reason to be checking out your website. Example, a restaurant was mobile viewers to see a phone number, directions, and menu first and foremost. Mobile viewers care very little for the history of your restaurant.
Get into the app market. You can create a mobile app that your website directs mobile viewers towards. This might be the bigger of the tech jumps, but if you have ever wanted to tinker with building a mobile app now is a good time to start.
So the rules of the game change again. No worries, we are used to that. The big deal here is to not continue to play the internet game by the old rules. You will get left on the second, third, fourth fifth, fifteenth pages of a search query. That is never a good thing for any business, non-profit, or personal brand.
-gavin